ABIDE - 21-Day Fast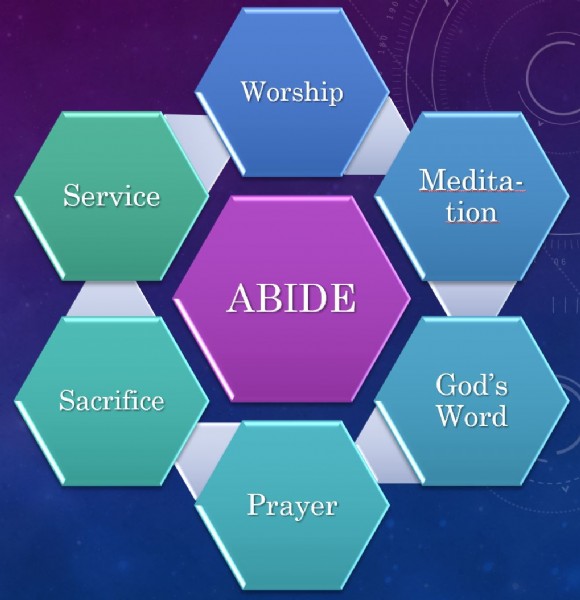 For our 21-day corporate fast of 2021, our theme is ABIDE. Abide means to remain, to stay, to live your life in Christ. This year we have multiple ways for you to get engaged in our corporate fast. Of course, to fast is to turn down our plates for spiritual purposes. In other words, we are limited our diet to water, fruits, and vegetables; this is known as the Daniel Fast.
To help us in our quest to abide in Christ during our coporate spiritual fast, we are offering opportunities to engage through daily prayer, daily devotion, weekly meditation, and bible study.
Prayer
Our theme for the 21-day fast is ABIDE as found in John 15: 1-11. Each day of the fast, please take the opportunity to begin your day with prayer. Our weekly prayer information is as follows:
Prayer line Information

Prayer Line Times - Weekdays

Prayer Line Focus

Phone number: 1(605) 313-5106

Passcode: 880459#

Week 1 - Jan. 3 - 9 John 15:1-4

Week 2 - Jan. 10 - 16 John 15:5-8

Week 3 - Jan. 17 - 23 John 15:9-11
This year we have added daily video devotions from various members of our Levitical Order. Each day a new devotion is posted to help us focus on certain elements of the scripture.
At the end of the week, please join us in a weekly meditation, where we disconnect from the noise and distractions and focus completely on our relationship with God.
To participate, please register so that we can send a secure Zoom link.
During the week, please consider joining us for our general bible study, our Women's bible study, and/or our Men's Bible study.